So I only read a few books this month... I always feel inadequate next to all the other SUYB participants. Oh well... onward!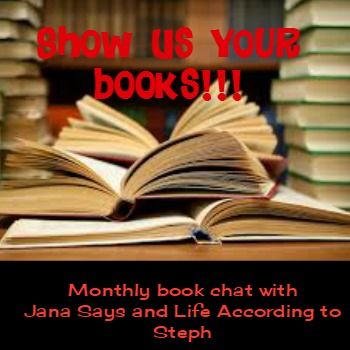 Shakespeare Saved My Life
- This was part of the library's "big read" program, which meant that like everyone in the world could check out the ebook at the same time. It was interesting to me because it took place in a prison that is just a few miles up the road from where I grew up, and I'm a sucker for things that take place in familiar locales (hello, TFIOS). It was a little bit political (as books about prisons are wont to do), but not too bad. I mostly found it interesting that these prisoners were so obsessed with Shakespeare, considering I hate Shakespeare and find it incredibly dull and hard to read.
State of Wonder
- I freaking loved this book. I don't remember where I heard about it, but I'm so glad I did. By the time it was available from the library, I had even forgotten the synopsis and why I wanted to read it, but I forged onward :) I think the only bad thing I have to say about this book is that the chapters are really long (because I'm one of those people who's incapable of putting down a book in the middle of a chapter), but the rest of it was great. The writing was great, the plot was great, and the ending was totally unexpected. Although I
am
still left with some questions about the characters, I think that's the hallmark of a good book-- I got invested enough in the characters to wonder what comes next.
The Mask
- I was looking for something available to read (library struggles), and this came up. I've read a couple Dean Koontz books before, so I figured I'd go for it. This book is disturbing and trippy. If you believe in reincarnation and/or enjoy hearing about people getting hacked up with axes, this book is for you. If not, I cannot in good conscience recommend it.
And that's all! I should probably start reading some baby/pregnancy books at some point, but what fun is that? ;) I can't wait to see what everyone else read this month, so I can add to my library hold pile!
Has anyone else read
State of Wonder
? Did you love it as much as I did??